ClassicLEDs, LLC

We are a proud
member of SEMA
Welcome to ClassicLEDs, your source for Mustang parts.

NEW - Fox Body Emblem Sets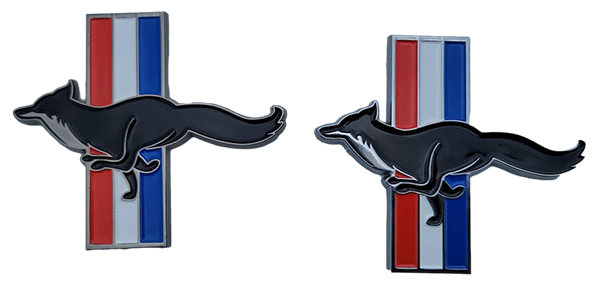 Set of 2 Chrome

Set of (2) Metal Foxbody emblems in color- red, white and blue. Includes a L and R facing pair. Approx 3 inches wide and 2.75 inches tall. 2nd picture is for comparison only and not included.

Dash or Decklid Emblem

(1) piece total. A smaller version of our fender emblem more suited for your dash or decklid. Same metal construction with 3m waterproof tape to attach it to whatever you want! Finished in black chrome. Approx 1.6 inches tall x 1.75 inches wide.

Set of 2 Black Chrome

Set of 2 Emblems - Black Chrome Finish. Foxbody Metal emblems in color- red,white and blue. L and R facing set. Approx 3 inches wide and 2.75 inches tall. Great for Fenders or Hatch. 3rd picture is for comparison of other emblems only and not included.
Our website is being updated but feel free to browse while we update it.
Enter Here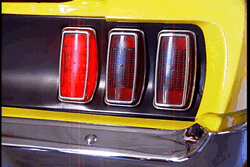 ClassicLED Lights
However, we have hundreds of applications in stock
and can design your system if we don't.

Please send us an email below with your needs and we'll promptly respond.



ClassicLEDs is not affiliated with Ford Motor Company.
All products herein are reproductions and not affiliated directly with Ford unless noted.
All Ford brand products are licensed by Ford through the respective manufacturer.

© Copyright 2021 ClassicLEDs, LLC. All rights reserved. All rights reserved.