ClassicLEDs, LLC

We are a proud
member of SEMA
Welcome to ClassicLEDs, , your source for Mustang parts.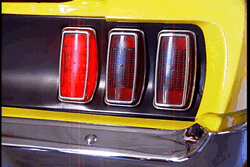 ClassicLED Lights
However, we have hundreds of applications in stock
and can design your system if we don't.

Please send us an email below with your needs and we'll promptly respond.



ClassicLEDs is not affiliated with Ford Motor Company.
All products herein are reproductions and not affiliated directly with Ford unless noted.
All Ford brand products are licensed by Ford through the respective manufacturer.

© Copyright 2018 ClassicLEDs, LLC. All rights reserved. All rights reserved.